Riccar Supralite Lightweight R10S

This model features a self-sealing HEPA media bag and 35-foot power cord. Its performance earned it a Gold Seal of Approval from the Carpet and Rug Institute. The two-speed SupraLite Standard will quickly become your go-to vacuum. 4 year warranty


Price

$ 499.99

Quantity:






Simplicity or Riccar Freedom Bags with Green holder SLH-6 Pkg of 6

To Fit Riccar Supralite R10S, R10D, R10P, and R10SAND. Part # RLH-6 To Fit Simplicity Freedom S10S, S10D, S10P, and S10SAND. Part # SLH-6 ⛔ DOES NOT FIT Riccar Supralite R10E, RSL1, RSL1A, RSL2, RSL3, RSL4, RSL5, RSL5 Sand, RSL1AC, RSL3C and RSL


Price

$ 24.99

Quantity:






Simplicity or Riccar Symmetry Bags with Red holder SMH-6.2 Pkg of 6

Fits the following models: Symmetry Ultra-Premium S20UP Symmetry Premium S20P Symmetry Deluxe S20D Symmetry Standard S20S Also fits Maytag 700 Upright. Pkg of 6


Price

$ 22.99

Quantity:






Simplicity or Riccar Synchrony Bags with Blue holder SNH-6 Pkg of 6

6 Bags per pack 7 Layer HEPA Filtration Auto Closing Bag Collar Genuine Simplicity Brand Fits Simplicity S30 Models


Price

$ 18.99

Quantity: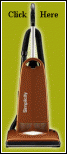 Symmetry

Six new clean air models packed with features and Simplicity's signature Duratech durability.


Synchrony

The perfect blend of the latest and greatest with true craftsmanship from days gone by.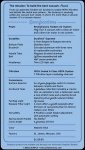 Synergy

The best of the best. Featuring revolutionary Tandem Air Technology, Sealed HEPA and every available feature.


The Simplicity Sport

This vacuum is ready to jump in and assist with any cleaning task with ease and assurance.