Freedom Lightweight S10S

At nine pounds and packed with power, Freedom cleans like no other lightweight vacuum. This model features a self-sealing HEPA media bag and 35-foot power cord.


Price

$ 399.00

Quantity: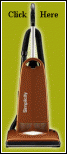 Symmetry

Six new clean air models packed with features and Simplicity's signature Duratech durability.


Synchrony

The perfect blend of the latest and greatest with true craftsmanship from days gone by.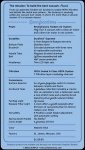 Synergy

The best of the best. Featuring revolutionary Tandem Air Technology, Sealed HEPA and every available feature.


The Simplicity Sport

This vacuum is ready to jump in and assist with any cleaning task with ease and assurance.