Lindhaus Activa30

Ultra-light machine - Strong and versatile - Electronic overload control - Accessories on board - Brush change without any tool - Integrated DCS dry cleaning system - Interchangeable roller covers


KITTY-SCRAM

Pet Odor Remover ---Pictures of Quart and Gallon I may substitute equal liquid quantities as in 4 quarts for 1 gallon, or 2 pints for one quart


CARPET-BRITE

Concentrated, Odor and Allergen Destroying Extraction Detergent


PET OUT

Pet Stain Remover


Pure Power Pet Stainoff

Pure Power Pet Stainoff product is an industrial grade, ready to use pet stain remover that is powerful, yet safe for home use. Lifts pet stains from carpets, upholstery and most textile surfaces.


Rust Spot'R® Rust Remover

All Purpose Rust Remover for Multi-surfaces


RUST-OUT

Rust Eliminator


SAHARA DRY

Dry Foam Carpet Shampoo -�Quart


Tann-X® Coffee Stain Remover

Coffee & Tannin Stain Remover


EFFORTLESS SPOT LIFTER

For Carpeting, Upholstery and Laundry Prewash


Gonzo Pet Hair Lifter Sponge

The Gonzo Pet Hair Lifter is easy and convenient.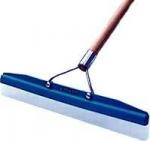 Grandi Groom 18

This professional 18 inch carpet groomer prepares rugs and carpets for vacuuming or cleaning.


MICRO-SOLVE pint

Enzyme Action Pre-Spray--Great on all food related stains pint